Lee Cronin gave a TED talk which was, very loosely, about his and his teams work to creat life from non-biological substances. ( Lee Cronin TED talk )
>
If this is what Lee Cronin and a chosen few can do 'now',
(estimated experiment conclusion 2013)
think how commonplace it will be to create life by 2113.
This is what a computer looked like only 30 years ago. This IBM had a processing speed of just a few Megahertz and memory capacity only in the kilobytes.
(Yes, it was Eeeeooow then too)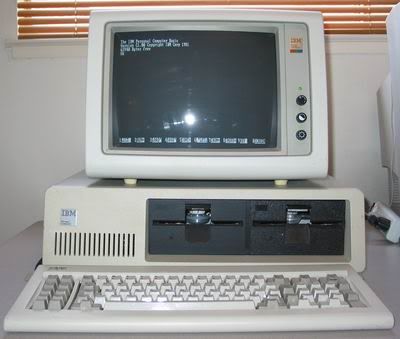 And now we have this ubiquitous and delicious piece of tech kit. The Apple iPhone 5 has millions, possibly billions of times more computing power, more memory than about 8000 times that of the IBM's, is thousands of times more energy efficient and, of course, way smaller.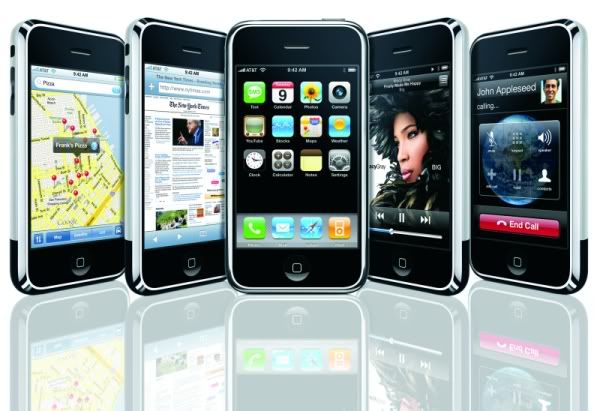 So, up until about now, the religious have spun out the line that Evolution is bull-poopy because
"Scientists
(Usually spoken with a subtext of 'Evil spawn of Satan')
can't make life from nothing, can they?!"
(Often followed by an under the breath, 'Na-naa Na-na-naa')
Looks like that particular faith crutch will be dealt a crushing blow and wing its way to the great fable slush-pile in the sky within a century.
Hey, the religious may even be able tell the products of Cronin's experiments, to their, by then, fully sentient faces, just how impossible it is for them to exist!
And as a final thought, or more of a barmy notion really,
Is it not possible that non-biological life could progress along an evolutionary path, expanding in complexity, in the style of Moore's Law of computational power?
This is one of the Too Many Questions
PEACE
Crispy
Please leave a comment - Anything will do
The best communications are often,
THREE WORDS OR LESS
OR ONE OR MORE FINGERS!