With all the advantages and generally great stuff we have today,
How is possible you still hear people moaning?
I Just took this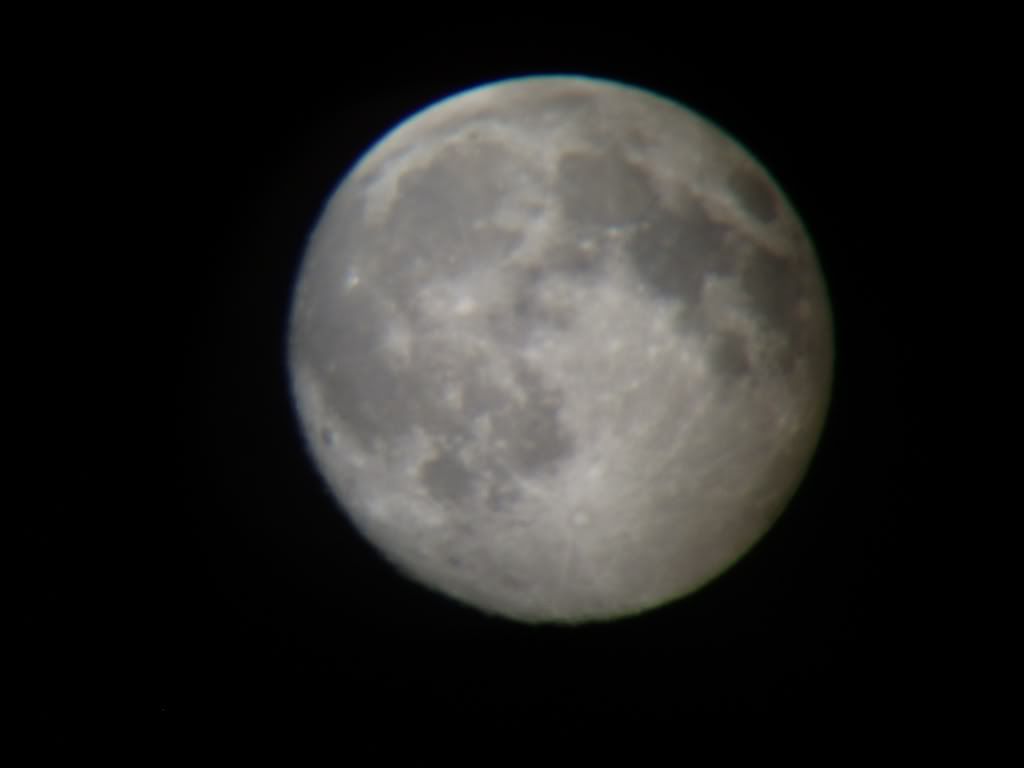 Now before you go all snearing and comparing it to,
this or that amazing shot of the moon,
taken with this or that miracle camera,
I'd like to point out that I took this by holding a cheap (£50.00 from ebay)
12mp digital camera (SVP HDV-8800 with interpolation on)
to the eyepiece of a supremarket purchased (£25.00)
Bird spotting scope (20x60x60) at full zoom
AND
through a window
(a window that in all honesty could do with a rub over with a damp cloth
to say the least!)
I think that it's brilliant (considering), and I think Gallileo would have given his testicles for equipment like this!
This is what he was able to observe!
Bloody moaners!!!!
GRRRRR!
CHEER UP DAMN IT!
I say - take a look around
(You can use fabulously complex digital imaging equipment if you want!)
We've never had it so good! LOL
This is one of the Too many questions
PEACE
Crispy
Please leave a comment - Anything will do
The best communications are often,
THREE WORDS OR LESS
OR ONE OR MORE FINGERS!